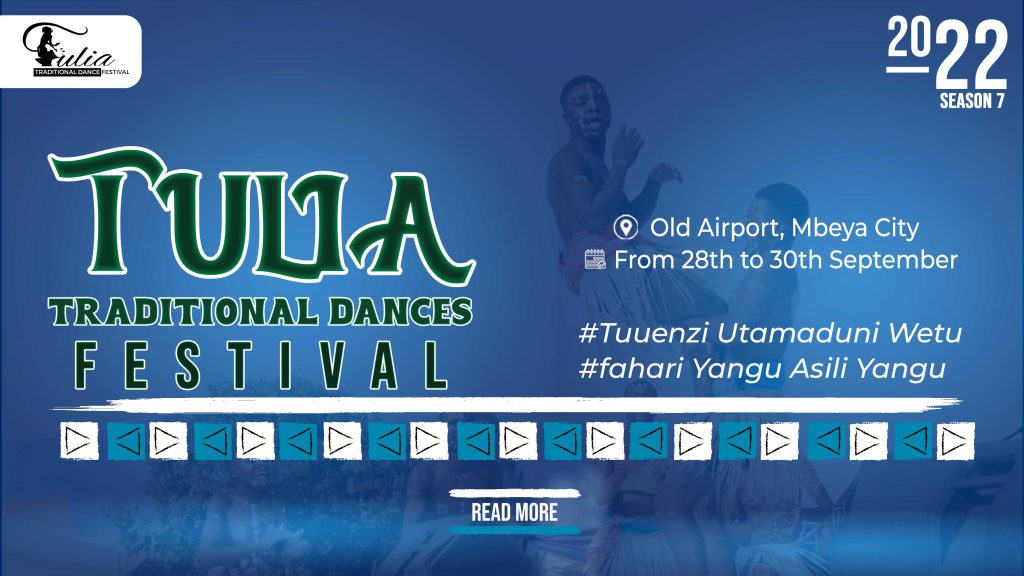 The Tulia Trust has been organizing various annual events with the aim of providing diverse opportunities to the community.
From the 28th to the 30th of September 2023, the Traditional Dances Festival, known as the Tulia Traditional Dances Festival, will take place with the theme "TUUENZI UTAMADUNI WETU" This festival will be held in the Iyela ward, at the former Mbeya Airport area. It will offer a platform for different traditional dance groups from all regions of mainland Tanzania and the islands to compete and showcase their proficiency in cultural dances and traditional cuisine preparation. The groups that perform well will receive awards.
This will mark the seventh consecutive season of this grand festival, bringing together over two thousand (2,000) people in one location to display their cultural arts. It will also create economic opportunities for the community. Throughout the three consecutive days of the festival, entrepreneurs and small business owners are allowed to conduct their businesses freely.
For traditional dance groups interested in participating and making use of this opportunity, they should submit their information (register to participate) before September 20th, 2023, via the phone numbers 07526680006, 0754 469717, or 0767860515.
There are no participation fees (registration is free). All are welcome.
Joshua Edward,
Afisa Habari,
Tulia Trust.